Preparing for a bright future.
In our Upper School intellectual curiosity, academic quality, and the celebration of pure ideas combine to produce stunning results. A culture of participation abounds, and students are encouraged to put their passions and dreams into action, to reach their full potential, and to "let their lives speak."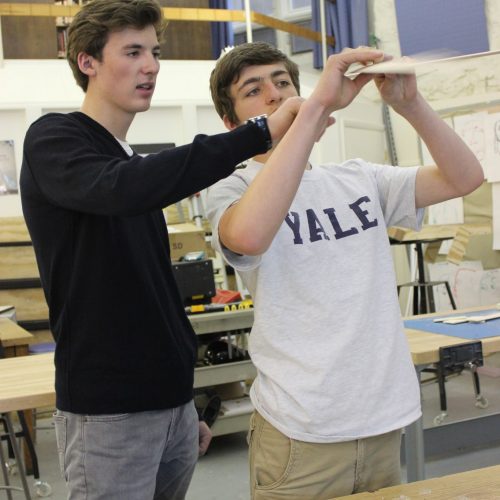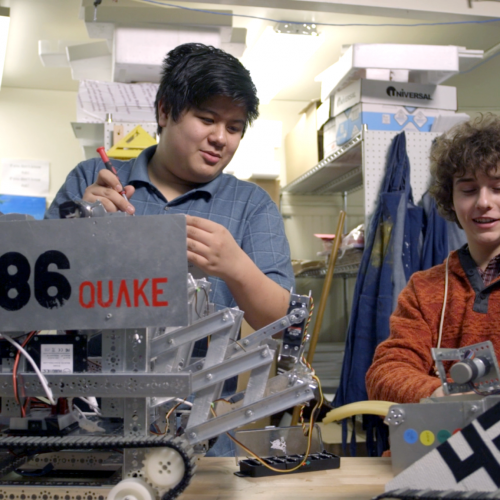 Robotics
Stop by any Friends division after school one day; chances are you'll find groups of boys and girls, splayed out with computers and gadgets, engrossed in building and programming machines. Robotics has become a favorite club for many Friends students who work in our MakerSpaces to design, program and test their latest creations. In 2015, our Upper School team won the Audience Choice award at the Johns Hopkins Laboratory for Computational Science and Robotics' competition.
Upper School at a glance
9th–12th grades
8:00am–3:30pm academic day
14 average class size
 Library and Dining Hall open until 6pm
Thriving student life with over 60 clubs and all students participate in both the athletics and arts programs.
More About Upper School >