Oh the places we go!
The Pre-Primary building is home to our Pre-Kindergarten, Kindergarten and Pre-First classrooms. Equipped with its own playground, as well as vegetable and sensory gardens, this joyful space is where our youngest learners begin their Friends School journey.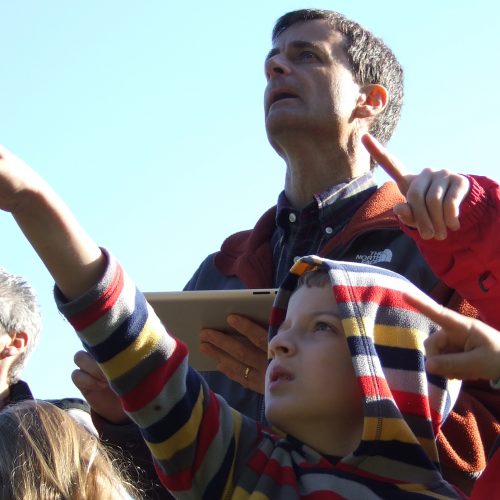 It's a Plane… It's a Bird!
Kindergarteners spend time outside near Stony Run Stream, identifying birds using the Peterson's Guide books and calling them with its companion app. (The app accurately mimics the songs of the many species we see!) We love the use of the iPads in the natural world because it helps us in our data collection, which the children use to formulate fun facts for their writing. Bird watching is also an opportunity to practice their listening (shhh!) and attention skills. Tweet-tweet!
Pre-Primary at a glance
8:1 student-teacher ratio
8am–3pm academic day
Reading and Math instruction each day
Play is a critical part of each day
Before and after care available
Learn More