Great changes ahead.
A time of great change for children, Middle School at Friends provides the structure and the resources to help meet the intellectual, social and emotional needs of our students, so that they can fully develop their talents and skills. Our Middle School teachers love to teach this age, where intellectual curiosity abounds, and students are able to discover what makes them unique and important members of our community.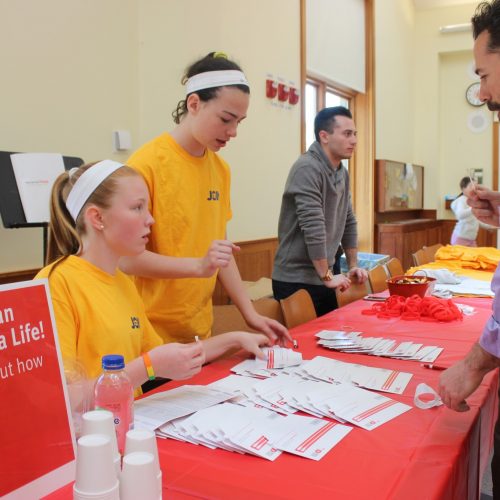 Student Leadership Committee
One of the many ways our Middle School students can be leaders on campus is through the Student Leadership Committee (SLC). The SLC is an active, student-centered organization open to all Middle School students.
Committee members support community service programs as well as plan social events.
Students apply to join the leadership of SLC and work throughout the year.
Middle School at a glance
6th–8th

 grades

8am-3:30pm

academic day

15

average class size
All students participate in both our after-school athletics program and arts program
After School Childcare available
More About Middle School >