Home of the arts.
Newly renovated in 2015–2016, the Forbush Building is now home to the state-of-the-art Forbush Auditorium. Our performing arts center includes a sound and lighting booth, scene shop, as well as cutting-edge acoustics. Forbush also houses the Upper School art studios, photography darkroom, sound editing studio, and a gallery for students' and visiting artists' exhibits. Forbush is still home to the Orchestra Room, practice music rooms, Upper School English and Senior Hall.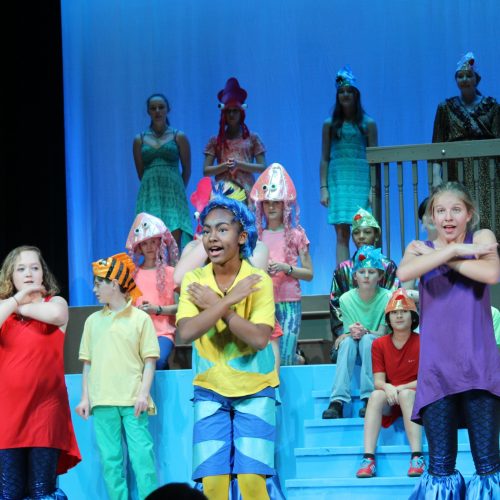 Dragonfly Theater
The annual middle school musical draws participation from a variety of Middle School students to act, sing and dance, work stage crew, and design and construct sets. The Middle School schedule is purposefully designed to allow students to play a sport, participate in clubs, and perform in the winter musical.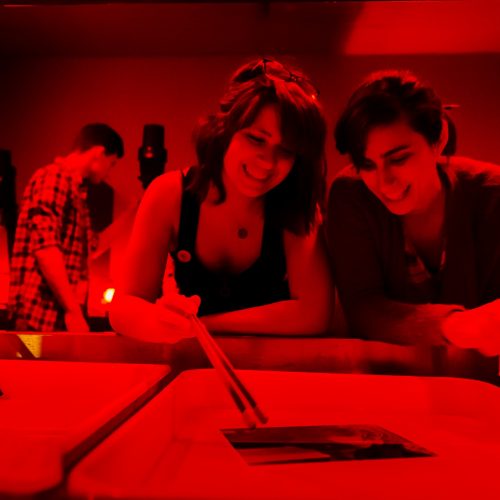 Photography
Our students excel in their new photography space and dark room. Recently, Ilana Wolchinsky '18 earned a silver in national Scholastic Art & Writing contest presented by the Alliance for Young Artists and Writers. Less than 1% of the record-breaking 320,000 works of art and writing submitted for this year's competition were recognized at the national level.