Celebrating the past.
The James L. Zamoiski '68 Alumni Center opened its doors to the Friends School community on May 3, 2003. More than 250 alumni and guests gathered for a moving dedication ceremony that recognized the man for whom this building was named, James L. "Jimmy" Zamoiski. After graduating from the School in 1968, Zamoiski remained a lifelong supporter, a long-time Trustee and fundraiser who co-chaired two capital campaigns. Zamoiski's daughters Caki Zamoiski Halprin '02 and Rachel Zamoiski '00 also attended Friends.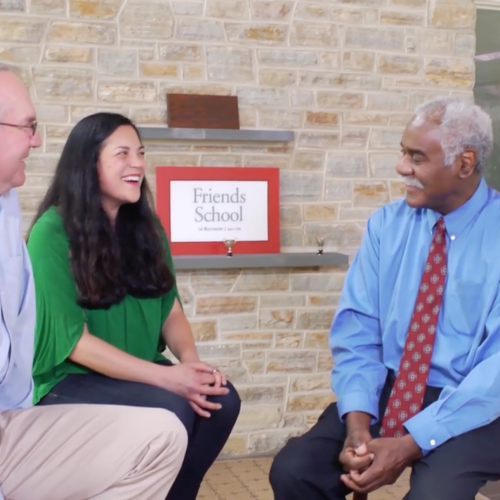 "Our graduates repeatedly tell us that their Friends education and the relationships they formed with their teachers and coaches helped shape not only their college and career paths but, perhaps more importantly, the people they are today. I invite you to listen to what our alumni have to say about their Friends education, and then come to campus and experience Friends for yourself."
–Head of School Matt Micciche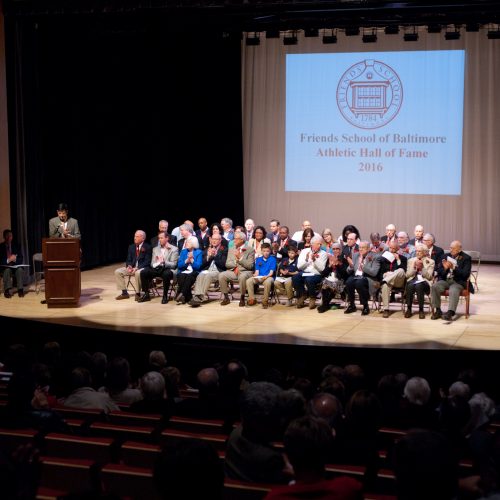 Alumni Hall of Fame
Each year, during Alumni Weekend the Friends School Athletic Hall of Fame recognizes outstanding individual athletes, teams and coaches who have exemplified the school's tradition of extraordinary sportsmanship and meritorious service to the athletic program.
Learn more about Hall of Fame >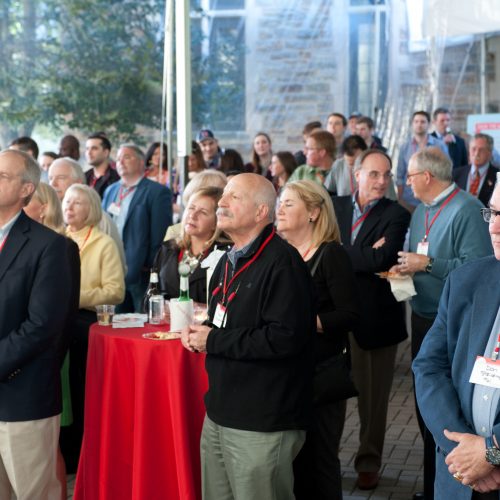 Alumni Service
Whether by coaching on the sports fields, participating in community service activities with students and fellow alumni, sharing experience and expertise in the classroom—or by voicing their confidence in Friends by making an annual gift—the support which over 1,000 alumni provide each year is a testament to the outstanding education they received, the values they learned and the friendships they formed.
Get involved – volunteer!
Alumni Center fast facts
Affectionately known as "the ZAC"
Designed by alumna Rebecca Boswell Swanston '69
Home of the Friends School Archives
More About Alumni >